Cardrona What's On: All About Events
We're riding high on excitement for the rest of August, with Gnarloms, Ski Masters, and Winter Prides. 
Though the weather wasn't as epic as last week, we've got heaps of events up our winter sleeves to keep stoke levels high and excitement brewing. Events like Ski Masters, T-Ski Gnarlom, and Winter Pride are all just around the corner. 
If you missed our announcement last week, we revealed the 4th Jossi Wells Invitational is BACK this September so we can watch (open-mouthed) some of the world's best skiers and riders tear up Cardrona and Treble Cone from September 12-17. Check out @jossiwellsinvitational on Instagram for updates, and watch the trailer to get excited: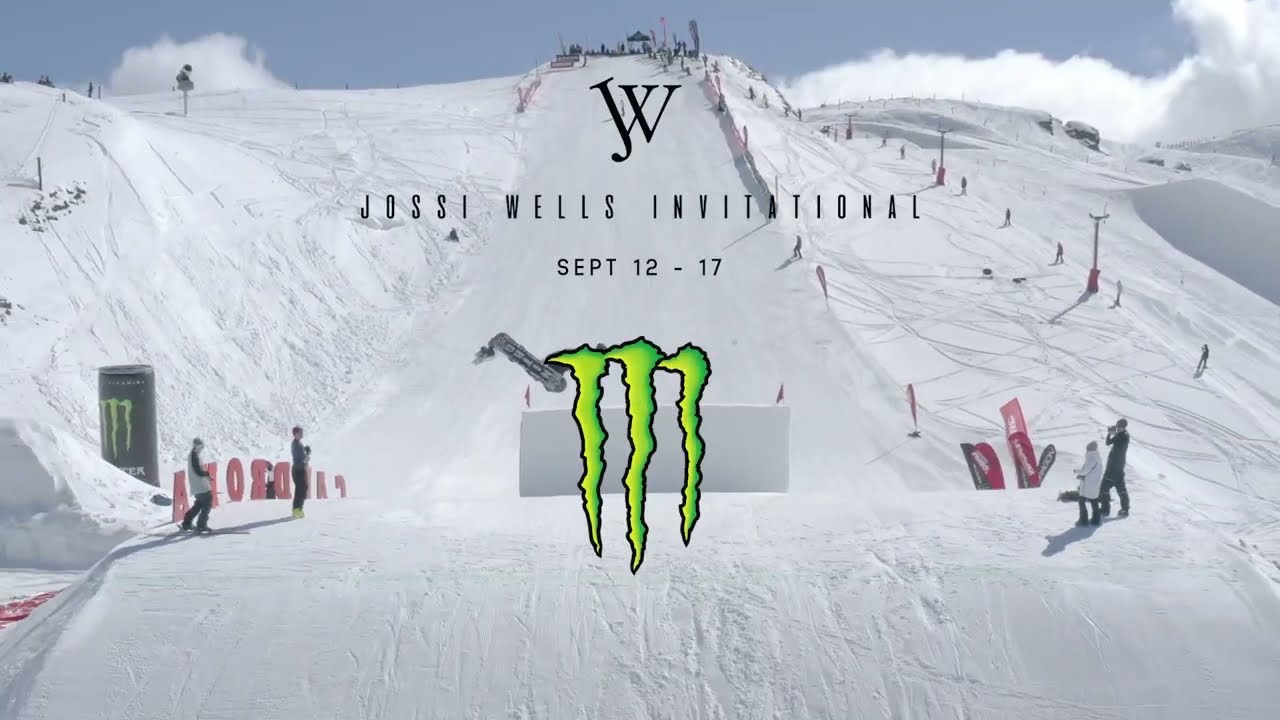 Don't forget we're deep into a month-long competition with Thredbo, Aus in GoPro and Burton's Battle of the Bubble. We're stoked to see what our awesome team put together on the custom features the Park Crew built. Watch and vote for your favourite edit by clicking here. Obviously, it will be Cardrona... right?
Looking for retail? Head online to shop for Cardrona merch and more, or check out their new pop-up shop at Guest Services.
---
Weather Forecast
Our cold temps came to an abrupt halt this week, as the mountain soared as high as 6 degrees, with some rain giving us a taste of that upcoming spring slush. But winter lovers, never fear. The temperature potentially will start dropping again next week, hitting between -2 and -4. Keep your eyes out for another storm front coming Tuesday-Thursday, fingers crossed with some of the white stuff!
Join our Facebook Snow Reports Group or load up the website Snow Report from 6.30 am daily to see what conditions are doing each day. 
---
Treble Cone
If you didn't catch it last week, TC is extending your seriously fun times this year, with an extra seven days to their season! The new closing date is October 2... how good? 
TC's had similar temps to Cardrona this week, with warmer cloudy and rainy days. It's set to drop again by Wednesday, with the snow potentially coming in through Tuesday night and Wednesday daytime. 
---
Events
Last weekend was all about TC, with the Mini Mountain and Banked Slalom going off. We love watching everyone get suuuuper competitive on that gnarly terrain. We caught a snap of the Banked Slalom kicking off here:
When you're working hard hitting those steeps, you gotta remember to take a pew and check out the view. 
The next event to hit our slopes is the Treble Cone Ski Masters, event info can be found here. And shortly after that, we'll be kicking off Winter Pride week. It's all still to play for this season!
---
Terrain Parks
Some rain this week has meant a lot of the park features have been closed to preserve the snow. Before the weather started coming in, the Parks crew got a cheeky couple of features built-in Stag Lane, and a complete rebuild of Lil Bucks, so watch this space. When the temps drop again, you can slide right into those fresh features!
If you're missing the Parks and can't wait for the temps to drop, then check out their latest insta post here:
---
Food & Beverage
This is your weekly reminder that our food and beverage outlets could look quite different this year, but the food will still be delicious, we promise! From one day to the next, there may be different offerings in each outlet (depending on staffing levels, isolation requirements etc.), so your patience and understanding is really appreciated by us and our team.
The legends at Roti Bros are still up the mountain - they sell curry-themed roti pie deliciousness. You'll find them downstairs from Snow Sports HQ on the patio outside Base Café. Want a space to eat your own lunch? On busy days you can head to the Noodle Bar, which is open as a warm and dry space for you to do so. Please remember our landfill-free policy and think about the packaging your food comes in, and take any waste you have home with you.
---
All In
Have you seen All In yet? It's our short documentary about women in Snow Sports - you can watch it here: