Cardrona What's On: Cya later, Winter 2019!
It's finally here – the last weekend of the 2019 Cardrona winter! Let's see off this year's Southern Lakes ski season with a bang... 
It's definitely been a season to remember, with some pretty unique challenges sitting alongside major events and huge successes out on the slopes. We'd like to take a wee moment to say a huge THANK YOU – to all our whanau for their big efforts this winter, and to all of you for visiting our maunga and sharing the stoke out there this season. 
But it's not quite over yet! We've got an awesome lineup to celebrate the transition from winter to summer this weekend, and we can't wait to see you up here to take your last turns of the winter and join the carnage and mayhem at Sunday's The Fun Never Stops (more below).
If you've enjoyed this season up at Cardrona and you're already fizzing for the next one, don't forget that the Price Freeze sale is on until the end of this month. It's your chance to score your 2020 Cardrona season pass at the 2019 Earlybird rates and join us for our season-long 40th birthday party! There's a whole lot of info at the bottom of this post so keep reading...
If you haven't seen Bridget's video about some of our plans for the next couple of years, have a watch here: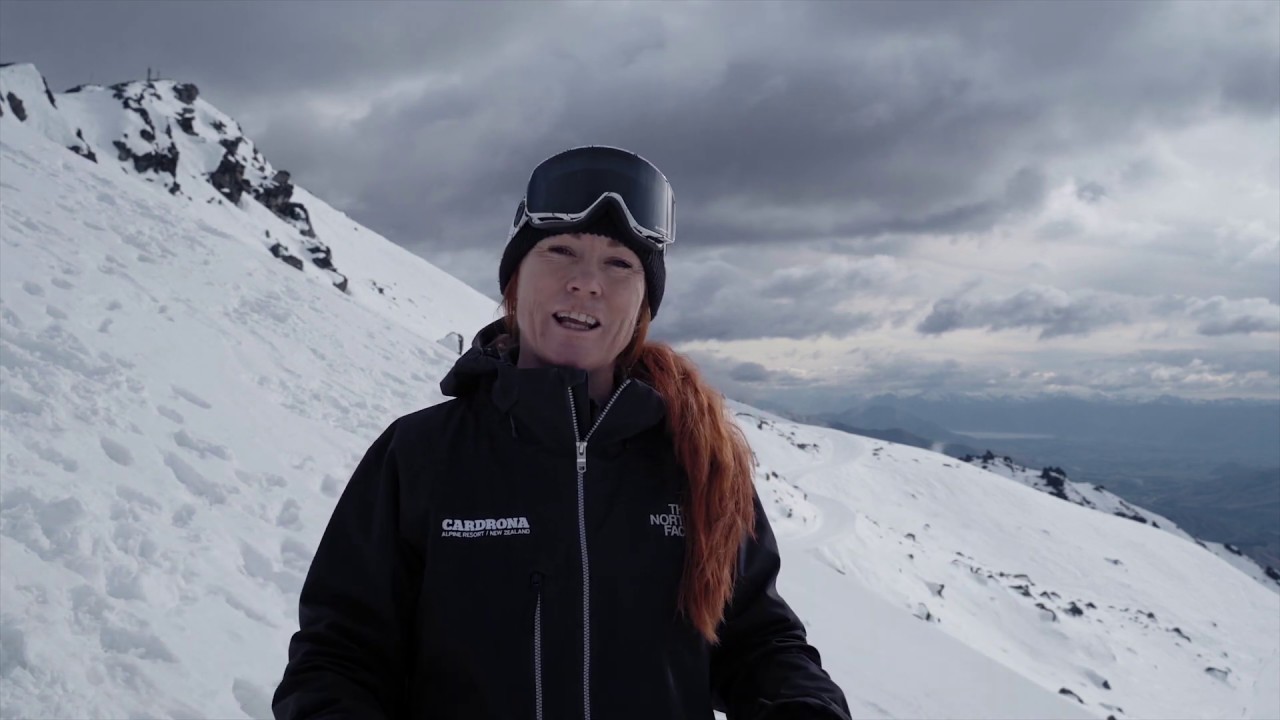 Weather Forecast
Here's the weather forecast for the next three days from Snow-Forecast.com:
Max (°C)
Min (°C)
Wind (km/hr)
Today
Night
some clouds
10
7
10
Tomorrow
Night
some clouds
12
9
10
Today
Tomorrow
Saturday
AM
PM
Night
AM
PM
Night
AM
PM
Night

some clouds

some clouds

some clouds

cloudy

some clouds

some clouds

clear

some clouds

cloudy

Max (°C)
7
6
10
13
11
12
15
11
11
Min (°C)
6
5
7
13
9
9
14
10
10
Wind (km/hr)
10
0
10
5
5
10
15
10
5
Feels like (°C)
4
4
5
13
9
7
13
9
9
Freezing (m)
2750
3150
3300
3150
3750
4000
3950
3950
3700
Snow (cm)
-
-
-
-
-
-
-
-
-
It's looking like a gorgeous day up the mountain on Saturday for some Closing Weekend turns, with a little bit of fresh snow today for you to ski/board tomorrow. Sunday is looking a bit snowier - there's 10cm in the forecast throughout the day!
---
Events
We're closing off the season with the Fun Never Stops on Sunday - it's the last thing we do to celebrate the transition of winter to summer, with a ski/board/bike/eat/obstacle adventure that starts at our Base Area and ends in the Cardrona Valley! 
You can enter as an individual or a team online here or on the day. Even if this crazy fun event doesn't sound like your cup of tea, watching all the mayhem and carnage surely will be, so make sure you get up the mountain to see it all go down. Check out all the info on the Fun Never Stops page and we'll see you up here on Sunday!
Terrain Parks
This year the North Face Cardrona Parks Crew have really stepped up their features and creativity in the parks, and we wanted to give them a massive shout out for the hard yards they've put in this season. It's been rad to see how all you park riders have used the features in every way possible this season, and we can't wait to see what you put down next year!
Things to look out for
If you want to make sure you get your 2x Airpoints Dollars™ when you grab your 2020 Cardrona pass at the 2019 Earlybird rates in our Price Freeze sale, you need to get your pass before midnight Sunday (Oct. 20)! Our 2x Airpoints Dollars™ promo ends with the 2019 winter season, so get in quick! You can still get your pass in the Price Freeze sale until the end of October, but this is your last chance to max out your Airpoints Dollars in the process. Check out this helpful post about how to link your Airpoints account to your Cardrona one.
Join us for our 40th birthday in 2020 and choose from two pass types from in this year's sale (and students, remember to get your pass in O Week for the best deal!):
Unlimited: Ski/snowboard every day of the 2020 season and level up with all our gold benefits. 
Saver: Ski/snowboard every day of the 2020 season apart from the Australian/New Zealand July School Holidays. The 2020 blackout period for Saver season passes is from June 29 to July 17.
| | | |
| --- | --- | --- |
| 2020 Season Passes | Price Freeze Sale |  Ends Oct. 31 |
| Adult Unlimited | $950 | Buy now |
| Adult Saver | $699 | Buy now |
| Child Unlimited | $289 | Buy now |
| Child Saver | $239 | Buy now |
| Senior Unlimited | $549 | Buy now |
| Senior Saver | $449 | Buy now |
T&C's apply - check them out on our Price Freeze Sale post.