Cardrona What's On: Spring's Just Around the Corner!
Spring's almost here, and so is Father's Day – so here's our list of why your dads should be skiing and snowboarding to celebrate...
You didn't forget, did you?! This Sunday is Father's Day and it's also the official start to spring, which means you should officially make sure your dad is skiing or snowboarding at Cardrona this September and October, because:
Spring shredding is time for a rad dad to shine – he can try new tricks with sunny days and soft snow!
Some of our best snow days in the last 3 years have all happened in spring, so there will be another couple of opportunities to get that pow turn shot for Dad's Instagram...
There are awesome events on in spring, including the Monster Energy Jossi Wells Invitational – the perfect chance for Dad to practice his commentator's voice!
We've got a whole lot of deals for spring ski passes and some very rad-dad-friendly Cardrona apparel, so we've got your Father's Day present sussed!!
This week has been a blast up on the mountain, with the Winter Games NZ Snowboard Big Air World Cup and ANC Halfpipe events. There's heaps more happening over the next week so check out all the info below!!
Keep an eye on our Facebook Snow Reports group to see our daily snow report, updates from us, and updates from the awesome Cardrona community who love to keep each other in the loop with how things are looking up here.
---
Weather Forecast
Here's the weather forecast for the next three days from Snow-Forecast.com:
Max (°C)
Min (°C)
Wind (km/hr)
Today
Tomorrow
Saturday
AM
PM
Night
AM
PM
Night
AM
PM
Night

clear

clear

clear

clear

clear

some clouds

clear

some clouds

some clouds

Max (°C)
1
3
3
3
2
2
3
3
4
Min (°C)
0
2
3
3
1
1
3
2
3
Wind (km/hr)
5
5
5
10
10
15
15
10
10
Feels like (°C)
0
2
2
0
-3
-3
0
0
1
Freezing (m)
1650
2200
2300
2300
2100
2200
2750
2750
2800
Snow (cm)
-
-
-
-
-
-
-
-
-
Looking a little further ahead, the Snow-Forecast long-range predictions show a mostly sunny week, with a few snow showers next weekend...
---
Events
Here's what's coming up for the second week of the Winter Games NZ at Cardrona:
Saturday, August 31: ANC Snowboard Slopestyle Qualifiers
Sunday, September 1: ANC Slopestyle Finals
Wednesday, September 4: Para Alpine Slalom
Thursday, September 5: Para Alpine GS
Friday, September 6: FIS World Cup Ski Halfpipe Qualifiers
Saturday, September 7: FIS World Cup Ski Halfpipe Finals and Closing Ceremony
We also get a whoooooole lot more rainbow next week, with Winter Pride dazzling the slopes from Sunday! They've got a lot of fun, inclusive events up on the mountain so make sure you check out all the fun. Our highlights up at Cardrona will be the Onesie Day on Thursday and the Pride Ski Flag Parade on the following Saturday (Sept. 7).
---
Terrain Parks
Everything's rocking and rolling out there in Cardrona Parks – it's been exciting to see some of the world's biggest names absolutely tearing it up over the last couple of weeks!
Things to look out for
About those spring deals... check them out on the spring ski pass deals page now! And for a little bit of fun, watch Geordie talk about why he enjoys spring so much: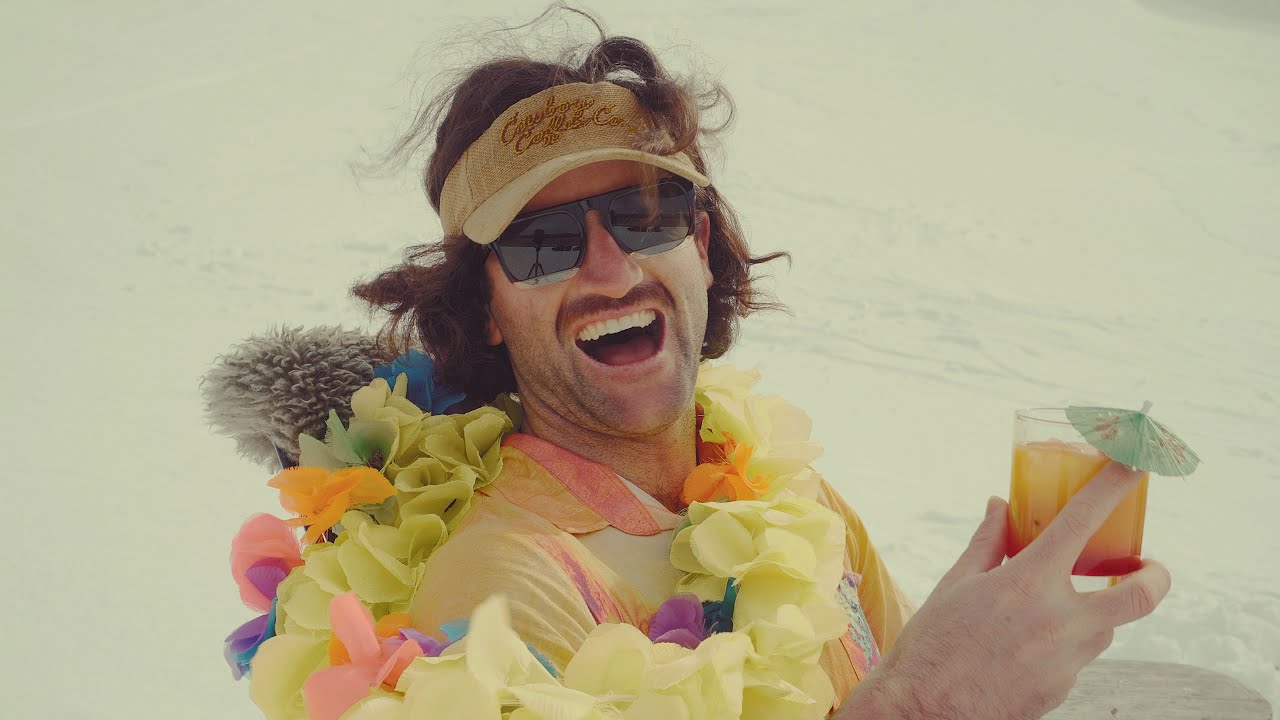 Remember: You can earn 2x Airpoints Dollars™ on all our spring pass deals and everything else until the end of the season! Learn how to link your Airpoints number to your Cardrona profile here.