The Facts: Soho, Treble Cone and more!
It's an incredibly exciting time at Cardrona. As we approach our 40th anniversary in 2020, now is the perfect time to reflect on some of the people who made it all possible, and share with you some exciting news about where we're heading.
This is a pretty big deal for us, so we're gonna get a little bit more formal than usual...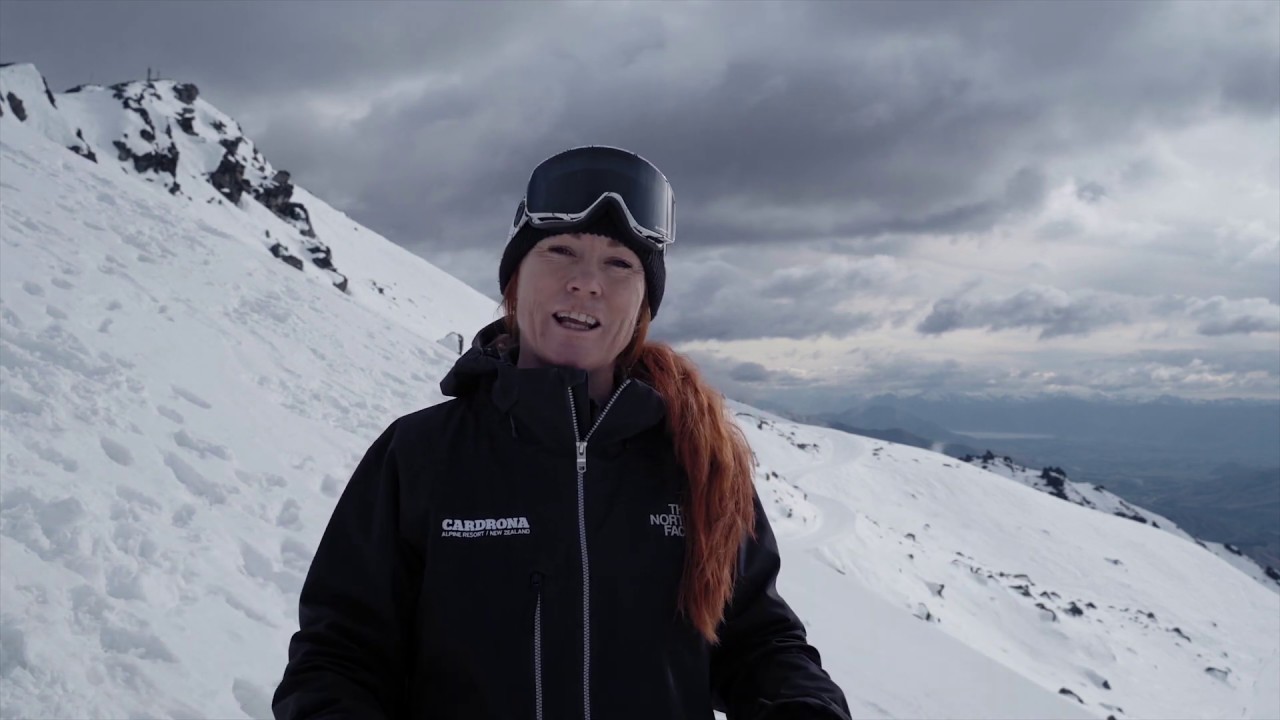 In 1980, John and Mary Lee gave our community access to this spectacular mountain environment thanks to their brave and pioneering spirit. In the decades that followed Cardrona has provided jobs and careers to thousands of local people, and we've always been on the lookout for new ways to develop our guest experience. Whilst owned by the Veall family, Cardrona earned a global reputation for its terrain parks and pipes, and new terrain was opened with the installation of the Valley View Chairlift. Most recently, the Hutchins whanau has welcomed Cardrona into the Wayfare Group, who have trusted us with ongoing investment and development as we strive to deliver to our people with best possible experience. Our future is filled with opportunity, with the Soho development on the horizon and the possible acquisition of Treble Cone – so we'd love to share our vision of the future with you.
To understand this vision, it is important to understand that Cardrona is guided by a strong set of beliefs and values that were first articulated in 2012. 
Our values are:
KEEPING IT REAL – Tūturu. We believe in truth.
WE ARE ALL IN THIS TOGETHER – Whānaungatanga. Cardrona IS its people, we are family and its better when we are together. Manaakitanga is how we build relationships and keep each other strong.
WE ARE THE GUARDIANS – Kaitiakitanga. We are honoured by our duty of care to this maunga and its people.
FUN IS GOOD. We are part of something special. We never lose sight of why we came here, why we choose to stay and what brings each of us happiness.
MAKING IT GOLD - Whai rawa. We always do our very best as we welcome all people and share our maunga. We define our own journey with a pioneering spirit that drives new ways of thinking and acting.  
Living these values supports our purpose and as a business, we strive to follow the direction they give us.
Ka whai mana mō te maunga
Ka whai mana mō te tāngata
Ka whai mana mō āke tōnu
SOHO x Cardrona
The agreement to expand into the Soho Basin area was confirmed in July 2018. Soho provides Cardrona with 500 hectares of skiable terrain to develop, and once the expansion is complete Cardrona will be the largest ski area in New Zealand! We hope to install the first chairlift into Soho Basin for Winter 2022 and to support this expansion a new building will be installed on the ridgeline near the McDougall's top station. Plans for this new building are complete and the designs reflect the feedback from our people and guests, who clearly communicated to us during the research phase of the project in 2018 that any mountain-top development should be in keeping with the environment. As a result, we've made a decision to hide the building by bunkering it into the landscape and using the surrounding schist for any exposed cladding. We're exploring new ways to make this ridgeline facility as self-sustaining as possible and we're hopeful that when it's completed it will be one of the most sustainable buildings in the region.
The goal is for this building to be a leader in sustainability - in how it is constructed, in how it operates, and in how it unlocks 365 days of operation, offering year-round roles for our whanau and opportunities as a world-class venue for functions, dining and more.
Treble Cone x Cardrona
Treble Cone become available in early 2019 and the team at Cardrona felt it was an opportunity too good to miss. The Treble Cone acquisition is separate from the Soho deal and is still dependent on the approval of the Commerce Commission, the Department of Conservation and the agreement of the TC shareholders. We hope you'll understand that there isn't much else we can say about the acquisition at this stage!
What is our vision for TC if the acquisition goes ahead?
We acknowledge and respect the passionate and loyal community of TC Skiers. That means no sweeping changes are intended. Our immediate intention is to improve the reliability of TC by investing in the snowmaking capability and stabilising the power supply. We want to ensure that TC will be able to open for the July school holidays, a date that's vital for the long-term viability of the business.
We know there's been a lot of talk about lift passes, and we're going to explore the opportunities of an integrated dual mountain pass, but no such pass currently exists and any dual passes would be dependent on the purchase of TC.
We are excited to work with the existing team at Treble Cone to provide a flexible offering to our community; locals and visitors, which reflects the heritage and uniqueness of each mountain.