Here are a couple of pointers from the Lifts team at Cardrona to help getting on & off a chairlift with your kids heaps easier!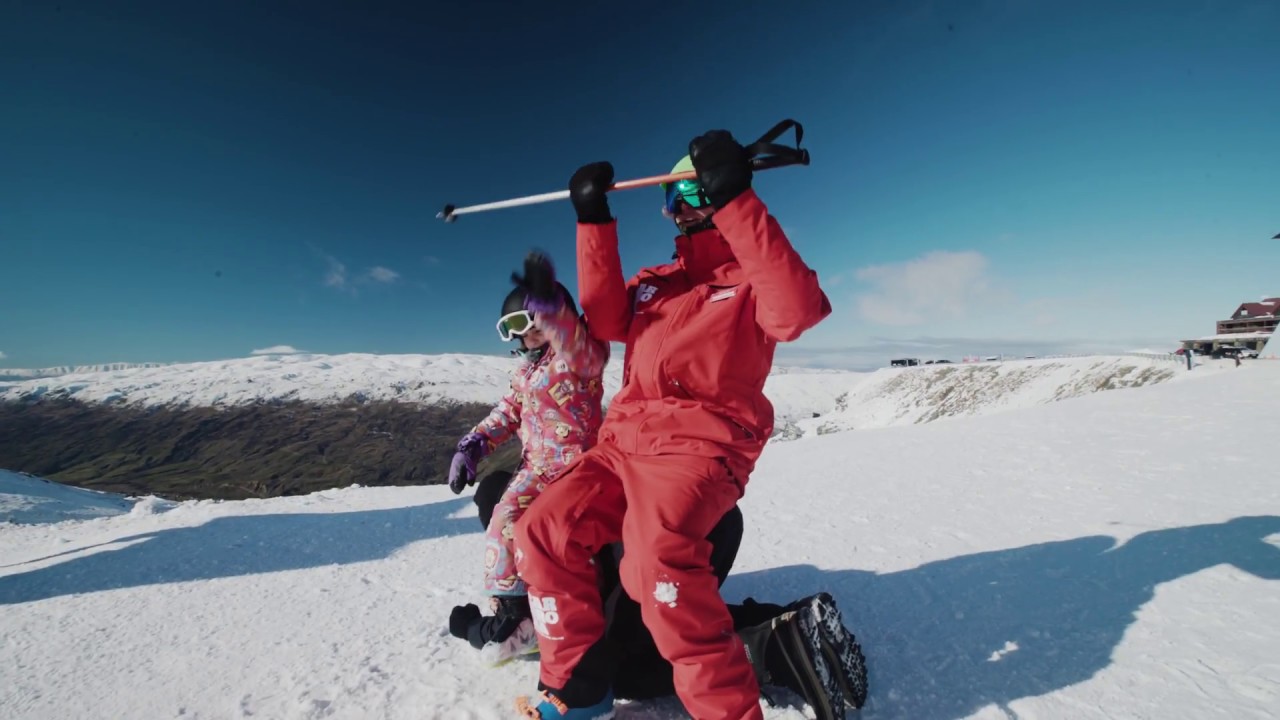 Ask for help
It can be a bit of a mission to load kids on the chairlift, especially if you have more than one munchkin or you're not the most confident skier or snowboarder yourself! The lifties are here to help! Have a chat to them before you get to the gate, & position your smallest child on the same side of the chair as the lifties standing at the lift controls – they'll be able to help them onto the lift safely!
Take your time
There's absolutely no rush to get on the lift! Take your time to make sure everyone's ready:
Take your ski poles off your wrists & hold them in one hand
Take any backpacks off – large packs count as a person so make sure there's enough room on the chair for everyone & the bag!
Gloves, hats, neckwarmers are on the kids – if they're going to get cold at any point, it will be on the chairlift
Don't panic if you're standing in the gates & you're not quite ready – we'd much rather you missed a chair & loaded safely, rather than rushed out & had trouble!
Load safely
Wait for the chair in front to pass before leaving the gates
Slide out to the red "Load Here" line
Skiers – put both feet on the red line. Snowboarders – put your front foot on the red line
Look over your shoulder & watch the chair coming
When the chair comes, sit right to the back of the seat
Cardrona is an "all bars down" mountain – all safety bars on every chair MUST be put down!
Enjoy the ride
Once you've loaded the chair with your kids, try to keep them calm & relaxed. Remind them to:
Keep their backs against the back of the chair, not leaning forward on the safety bar
Not push each other around while on the chair
Let anything they drop fall! Anything dropped can be picked up later by you or Ski Patrol
Unload safely
Lift the safety bar when the "Raise Bar Here" sign at the terminal tells you to, getting the kids to hold onto the chair
Keep your tips up until you're on the flat platform
On the platform, stand up, keep your skis or boards straight, lean forward slightly and slide straight off the ramp