This edition of the Pipelines ski report is chilly... it's been a cold week at Cardrona with some snow – & there's more on the way!
This week we hosted the NZSIF Industry Demo Days & it was a great turnout with around 100 local ski & snowboard wholesalers & retailers up at Cardrona showing off all the latest gear. There will be a lot of demo days throughout this season, so you can take the gear you've been eyeing up for a spin before you buy it...
School holidays are just around the corner! The Queenslanders started hitting our shores yesterday, the rest of the Aussies & the Kiwis start over the next week or so. Just remember if you've got a Saver season pass you've got just over a week left to use it before the blackout starts on July 3 - if you want to head up during the school holidays just pop into one of our offices & grab a day pass.
---
Weather
This week we've definitely been feeling it get a lot colder, & it's set to get even more so. Metservice are calling a chilly start to July & the school holidays so make sure you pack layers for your family ski holiday.
This coming week snow-forecast.com are predicting more SNOW! We could be in for a wee bit... let's see what this storm delivers! Keep an eye on our daily Snow Report for up-to-date weather conditions & facility updates.
---
Events
Today is Students Ride Free – we're so stoked to be the first resort involved with this, & seeing so many smiling students on the mountain today is awesome! We're really excited to hopefully get a few more young people into snow sports & help grow the industry as a whole. 
Keep an eye out for some really high-end snowboarding out on the mountain tomorrow. SBINZ are holding trials for the NZ Interski snowboarding team – a team of snowboard instructors to represent New Zealand at the tri-yearly international ski & snowboard instruction convention. It's a really big deal to be selected, so good luck to all the instructors trialing this Sunday!
---
Parks
The boys have been hard at work putting five features & a 30ft jump down Race Course. Check them out while you're waiting for Stag Lane to open – looking more like days rather than weeks now!
---
Things to check out
Have you seen this super cute GoPro video of 3-year-old Dylan hunting aliens with his fart gun at Cardrona? Well if you haven't, now's a good time – it will definitely make you smile!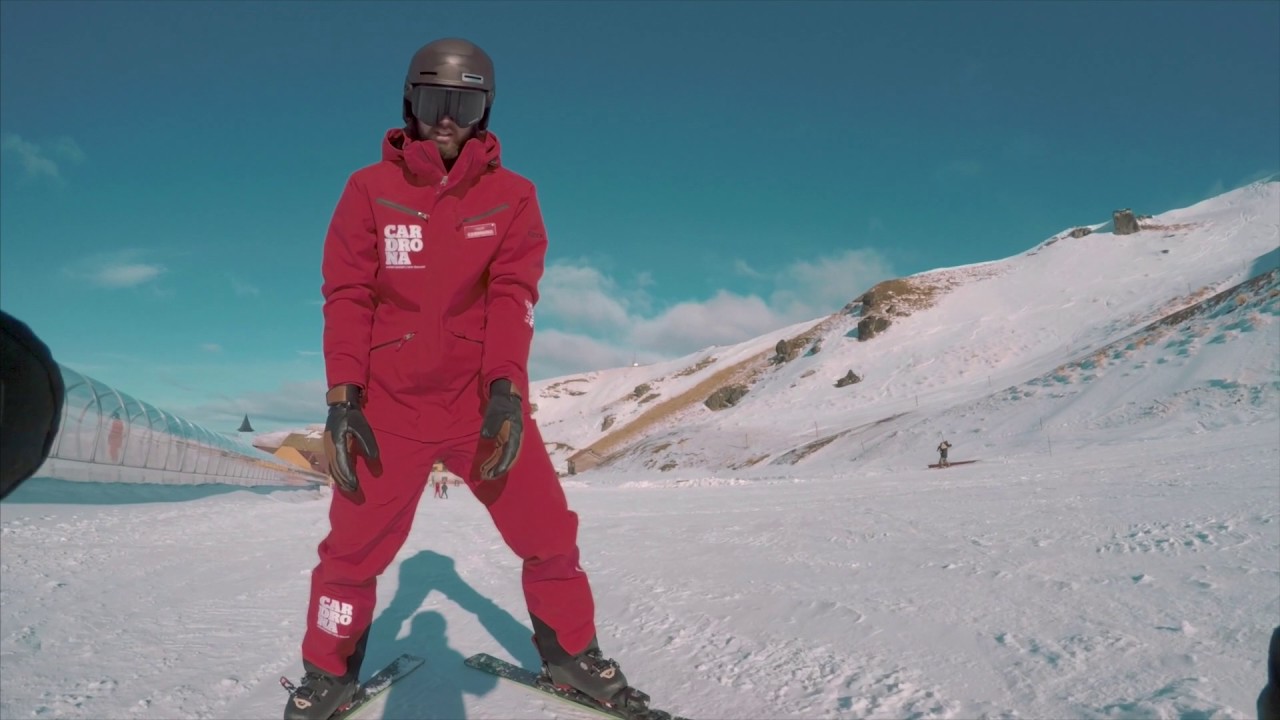 ---
Deals
There are still spots available on our Instructor Training Cardrona Weekend Warrior ski & snowboard instructor courses. Email itc@cardrona.com to leave the desk behind & start living the dream this winter!
---
Week 3 could be a chilly one – wrap up warm & get up here, it's gonna be a good one!!