Family ski holidays are what memories are made of... so to help you preserve those precious memories we asked the team at GoPro for their tips on how to capture some sweet GoPro photos and videos for the family album!
Don't have a GoPro? You can grab one of the latest cameras plus a whole lot of accessories right on the mountain at the Cardrona Mountain Shop!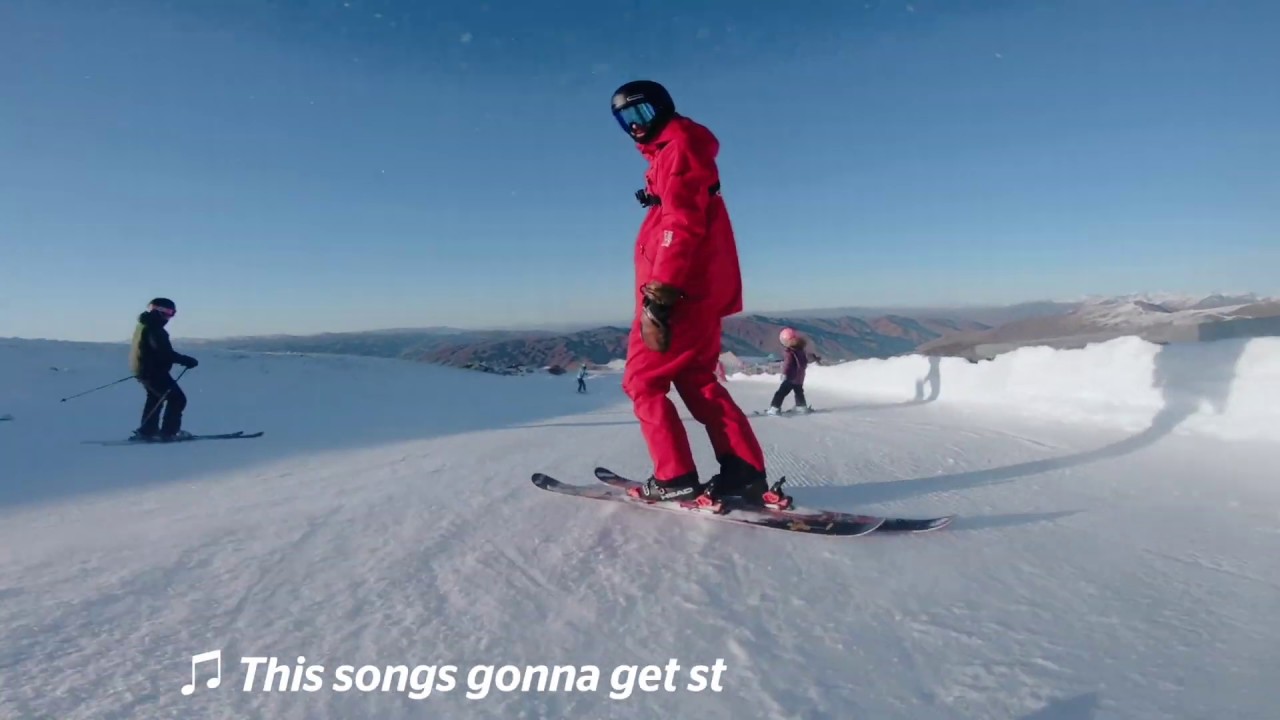 Begin with a basic setting
As a start, set your camera to 1440p resolution at 50 frames per second (fps). This will give you great quality footage with the ability for slow-motion playback. This will capture you coming down the slopes at pace, as well as those slower action shots, like frolicking in fresh powder!
And think ahead, wear something colourful to ensure you and your family contrast well against the snow.
use burst and time-lapse mode
Want to freeze a shot on the slopes? Set your GoPro to Burst or Time-Lapse Photo Mode and choose an interval that matches the speed of your action. For fast-action, try 30/3s Burst Photo Mode or 0.5s Time Lapse Photo Mode.
Not flying through the air or laying down a huge turn? Try something more mellow, like 10/3s, which captures 10 photos over a period of 3 seconds.
Mount up to keep the whole family in-frame
The 3-Way and El Grande mounts are the best for capturing the whole squad, whereas the Shorty and Handler mounts are pocketable and optimized for tighter selfies, and way better for capturing those immersive GoPro angles.
Hands busy? Try Time Lapse Photo Mode or use a Voice Command: "GoPro Shoot Burst!"
Check out our full list of GoPro Voice Control Commands.
Keep Your Kids Hands-Free
The Chesty is ideal for capturing POV footage for kids and adults alike. Made from breathable, lightweight materials, it can easily be adjusted to comfortably fit over the top of their snow-gear. We recommend setting their camera to Video or Time Lapse, in 4:3 ratio, for plenty of immersive shots – all while giving them both hands free to keep themselves upright and away from a crash.
PRO TIP: Mount your GoPro camera upside-down to improve the camera angle when capturing POV footage using a chesty!
Let People See What You've Captured!
You're going to have a lot of amazing content, so let's turn that day in the snow into a memorable video you can share with family and friends! Featuring a fresh visual design, improved storytelling tools and enhanced filter capabilities, the new GoPro app makes it easier than ever to upload, organize, and make quick and effortless edits to your photos and videos before you share them.
PRO TIP: Build a story that encompasses all aspects of the adventure, outside of the activity itself. Think packing your ski gear into the car, the road up to the ski resort or simply unwinding in the lodge at day's end. Let people hear your voice, speak to the camera and narrate the journey. Remember – your GoPro was made to capture the unexpected, but you don't have to do a triple cork to make a great video. The secret is to think about the story you're telling. 
Download the free GoPro Quik app today!